When Shopify owners think of paid ads, Facebook, Instagram, and TikTok ads often steal the limelight with their flashy visuals. I get it, these are visually appealing and seem like a great idea.
But as a leader in PPC, we find tons of success with the unsexy text-format Google ads for Shopify.
We're talking about staggering figures like 4+ ROAS, and sometimes even soaring to an astounding 7-10+ ROAS. 🚀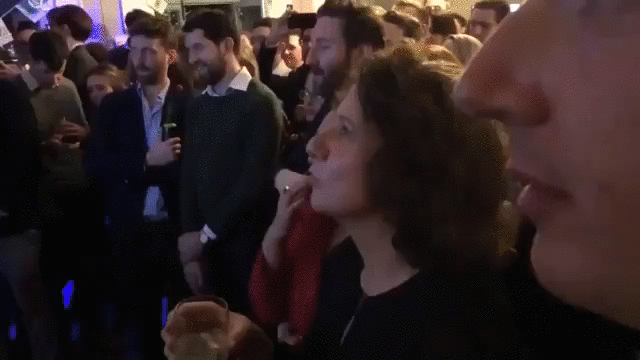 We love Google ads because when people are searching for your product or alternatives, their purchase intent is high! Their wallets are practically open.
Contrast that with social media, when they're browsing TikTok videos, even if they like your ads, they may not think of purchasing at that moment.
If you want to know our Google ads secrets, read on to see our best examples and best practices.
Understanding the Power of Google Ads for E-commerce
In the world of e-commerce, Google Ads is your game-changer. This ad platform lets you bid on specific keywords to strategically position your ads on search pages, enhancing your online visibility and boosting sales.
As online shopping evolves, connecting with the right audience at the right time is critical. Google Ads does just that. By targeting demographics, interests, and behaviors, you can create laser-focused campaigns, shaping your strategies for consumer behavior.
What's the real power of Google Ads? It's all about visibility and influence. With Google Ads, your products meet the customer just when they're searching, helping you sway their decisions and stimulate sales – a feat traditional ads can't match.
Google Ads also offers real-time tracking, giving you instant insights into your campaign performance. This feedback guides your strategy, helping you tweak campaigns on the fly and maximize ROI.
In short, Google Ads takes your e-commerce business to your customers, influences their buying decisions with personalized marketing, and gives you actionable data. It's a win-win situation for all.
Selecting the Right Ad Types on Google Ads
For e-commerce success, optimizing Google Ads is key. And picking the right ad types? That's half the battle. Whether you're a Shopify store owner or run a different online platform, your campaigns need to be top-notch.
How do you choose the best ones, though? This guide is your answer. We'll step you through selecting Google Ads types that can supercharge your e-commerce performance.
Search Ads (must-have 80% of the time)
Search Ads are essential, especially when you want to optimize your e-commerce store for conversions. They may seem easy to set up, but they're complex for new advertisers. Here's a simple account structure to follow:
Brand Campaign: e.g. "Nike shoes"
Non-brand Campaign #1: category/generic product search e.g. "running shoes"
Competitor Campaign: e.g. "Adidas shoes"
Ensure each campaign follows the SKAG structure. Start with responsive search ads (just text ads), and use "phrase match" and [exact match] for your best-performing keywords.
Again, don't forget to set negative keywords and keep updating them regularly.
Performance Max Ads (Allocate 10-20% of your budget)
Performance Max Ads are automated campaigns that replaced the old Smart Shopping Ads.
To excel, you need a firm grasp on:
Audience groups (know who buys from you)
Creative assets such as images and videos
Don't forget to set negative keywords to avoid spending on irrelevant searches.
YouTube Ads (For those with a substantial budget)
If you can allocate $10k/month for 3 months and have abundant video content, then YouTube Ads can be highly beneficial. If not, you may want to skip this section.
For those continuing, Make sure you start making creatives – starting with a few following these:
Testimonial/review videos: get various videos from your real customers (write the script, pay for it, doing everything to get this done)
Before/after videos: show customers the results and happy faces, and stunning improvement of what you're selling.
Product demo (features and benefits): make various videos around different features and benefits
How- videos: make videos about how it works, how to use it, and how this fixes your issue. you get the idea.
QA videos: talk to your sales team and customer team for FAQs and turn these into your videos.
Display Ads
For remarketing, Display Ads are excellent. However, don't dive into other Display Ads until you've exhausted the above types.
The Google Display Network is enormous and can be effective, especially for remarketing campaigns. But be cautious – turn off the display network when running search ads as it might bleed your budget.
But note that whichever type of Google Ads you choose, it's critical to ensure that your campaign aligns with your business goals and works with, not against, your funnel.
You also need to make sure your ads are designed for performance. Use the following Shopify Google Ads examples to inspire your next high ROAS campaign.
12 Google Ads Shopify Examples
Use these ad examples as inspiration for your Google Ads for Shopify campaign. Each showcases a unique ad's strengths and even includes a mini-tutorial. Perfect for beginners eager to up their campaign game.
Shopping Ad Example from Ace Hardware
What's good:
Includes reviews of lawn mower products
Offers discounted USD sales price
Uses "Pick Up Today" service
How to apply this to other e-commerce brands:
To apply what Ace Hardware did well to your e-commerce brand, you simply need to take advantage of the features that Google Merchant Center has to offer.
If you have good reviews for your products, then make sure you include them in your Shopping Ads. Then, if relevant you can add discount pricing, "Sale" features, or the Google pickup today feature. Plus, make sure your landing page makes it easy to add to your cart.
2. Video Ad Example from Skye Drone
What's good:
The skippable ad shows the product and benefit in the first 5 seconds
Captions make it easy to grab viewers' attention and direct it to benefits
Uses storytelling elements to demonstrate features
How to apply this to other e-commerce brands:
Use this YouTube ad as a great example of how to create a skippable video ad for your e-commerce brand. 64% of advertisers say that videos perform better when captions are included, so make sure that's something you're aware of when making video ads.
Additionally, make sure you introduce a reason to keep watching or to click within the first 5 seconds. Like this ad, you can try using an intriguing copy to hook viewers on product benefits and features.
3. Search Ad Example from Moonpig
What's good:
Targets relevant keyword "personalized cards"
Provides options with clear CTAs
Uses compelling benefits of late-night ordering, same-day dispatch, and Saturday delivery
How to apply this to other e-commerce brands:
One of the first things you want to consider for AdWords conversion is search intent. Like Moonpig in this example, try to target keywords that are relevant to your brand that you're prospects will already be searching for.
Additionally, try using actionable words like "send," "get," and "buy" with your call-to-action. Finally, this ad example uses a single compelling benefit to target customer pain points, specifically those that need a fast card if they forgot or were late getting a loved one a gift. For your e-commerce brand, make sure you use a relevant benefit that attracts your specific customer base.
4. Search Ad Example from ULINE
What's good:
Highlights many products for the targeted keyword "small business supplies"
Offers several benefits like "Ships today" and "huge selection"
Straight to the point with multiple clickable options
How to apply this to other e-commerce brands:
This ad is a good example of targeting a relevant, but wide search term and using it to your advantage. For example, you can target something broad like "small business supplies" but then use that search term to focus your offer by displaying multiple relevant products.
Also, it's a good idea to offer your customers options with different clickable links that take them to specific, targeted landing pages. Finally, for some demographics, like busy business owners, keeping copywriting and headlines brief and to the point can be an effective strategy.
5. Shopping Ad Example from Kizik
What's good:
High-quality picture with a color choice that appeals to target customers
Highlights key benefits with "Mesh," Cushioning," and "Slip On"
Offers free shipping and a 30-day return policy
How to apply this to other e-commerce brands:
For e-commerce brands that also have local in-person competition, it's important to stand out. You can copy Kizik by displaying "free shipping" and a "30-day" return policy to show that buying from you offers the same benefits as buying from a local store.
Additionally, with some products that rely on taste (like clothing, jewelry, or home supplies), you may not want to use a highly unique color for your shopping ad picture. Instead, like Kizik, use an image of a popular color that will attract many customers without alienating them. However, you also want the image to stand out, so check out the competition and make sure your product won't blend in with theirs.
6. Video Ad Example from Kajabi
What's good:
Captures attention in the first 5 seconds while also displaying the brand
Uses storytelling to lead to a clear call to action
Graphics and demos
How to apply this to other e-commerce brands:
Kajabi begins with a clear benefit, "the first day I did $12,000." With skippable ads, you need to capture attention with a clear show of benefits. Then, use the rest of the video to incorporate other features while also proving that you can back up your initial claim.
Kajabi does this by combining the storytelling of their main actor while also displaying graphics and visuals of how their product works. In addition, make sure you use a call to action at the end!
7. Search Ad Example from Neon Pop
What's good:
Reinforces search intent with the headline
Includes phone number for both online and offline sales
Demonstrates unique selling propositions
How to apply this to other e-commerce brands:
When you are creating paid search ads, it's a good idea to let the searcher know that your ad provides a solution for their search intent. Using the keyword in both the headline and the body copy is a great way to do this.
Additionally, if you offer phone sales or in-person options, then displaying your phone number or address in the ad is a good idea. Finally, give your prospect options with separate links.
8. Search Ad Example from Shopify
What's good:
Use of image to stand out and catch the eye
Addresses search intent of "free" in a comforting way ("No credit card required")
Builds credibility with "trusted by millions of stores"
How to apply this to other e-commerce brands:
As Shopify does with its ads, you should try to make your Shopify Google Ads stand out by using images as well as cleverly addressing benefits. Unlike competitors that simply say "Create Online Store Free," Shopify uses "No Credit Card Required – Build Your Dream Business" to stand out and comfort prospects.
Additionally, make sure you don't forget about credibility. Use social proof to demonstrate that you are a reputable or reliable e-commerce business.
9. Display Ad Example from Square
What's good:
Includes concise benefit
Single CTA stands out by being blue
Product image acts as a feature to support the primary benefit
How to apply this to other e-commerce brands:
This display ad includes all the basic elements including the brand name and logo, product image, concise benefit, and a clear CTA. Almost any e-commerce brand can include these same elements in a display ad but make sure you also use a high-quality image like Square.
Additionally, make sure you don't overcrowd with benefits. While you may have multiple benefits for your product or service, focusing display ads on a single benefit can be more effective if done properly.
10. Search Ad Example from Tails
What's good:
Offers discount for new conversions
Social proof with "30,000 reviews" and "Rated 'Excellent'"
Demonstrates USP
How to apply this to other e-commerce brands:
What makes your brand different from competitors? It's wise to use a similar strategy as Tails to show what makes you different whether that's "freshly blended food to meet your dog's unique needs, delivered regularly" or something completely different.
Also, don't forget to highlight discounts, sales, or any other ways you can save your customers money like free shipping, subscriptions, or anything else.
11. Search Ad Example from SEMRush
What's good:
Takes up valuable space with extra links and a multiline format
Highlights multiple benefits quickly
Gives the illusion of unpaid search results
How to apply this to other e-commerce brands:
While it will cost more, being able to take up more space in the search results means you attract more attention. Not only that, but prospects will have to scroll further to see more competitors. Plus, it gives the illusion of a non-paid search with multiple link options targeting separate pain points, benefits, or demographics.
Plus, their "Build a winning SEO strategy and save time for what matters most, your life!" quickly highlights multiple benefits of better SEO, saving time, and enjoying life. Try to do the same by thinking of short sentences that cover two or more benefits of your e-commerce brand.
12. Display Ad Example from Metro by T-Mobile
What's good:
Eye-catching colors
Use of the word "Free" with supporting image
Shows popular Galaxy A20 phone for credibility
How to apply this to other e-commerce brands:
While Metro is T-Mobile's prepaid plan with lower-priced options, they use this to their advantage by showing they offer 4 free phones. You can mimic this by using bright colors and other power words and discounts for your brand.
Not only that but to address the potential objection or preconceived idea that pre-paid plans only allow for cheap, off-brand phones, they include images and the name of the Galaxy A20. You can do similar things for your e-commerce brand by including social proof, star ratings, and high-quality partners.
Best Practices to Master
Use these best practices to boost the performance and troubleshoot your Google Ads campaign using Google Analytics and Shopify Admin.
Primary Goal: Your Revenue/Transactions/ROAS/CPA
You have a Shopify store and you need to sell products. So don't get distracted by all the other fancy tools and targets. Focus on what's most important to your store – sales.
Set Up Goal-Oriented Conversion Tracking
Google Ads offers the ability to track many conversion types including website actions, phone calls, Shopify app installations, imported conversions, and local conversions. When you set up Google Ad conversion tracking, make sure to include Google global site tags, dataLayer, and event snippets on every page of your Shopify theme.
Boost Your Shopping Campaigns
When you sync your products, Google bundles them into one ad group. But you should review this. Focus on advertising products that will deliver a positive ROI. The rest? Lower their priority or exclude them.
Prioritize Audience Targeting
Your marketing efforts should be flexible and experimental. And audience targeting? Make that a top priority. Google's emphasis on user-focused approaches underscores the importance of knowing your customers. Use Google's tools to test how different segments interact with your ads and convert.
Play with Multiple Audience Targeting Layers
Google allows for multiple layers of audience targeting. For instance, affinity audiences let you reach users based on interests. And in-market audiences? They're your warm leads and ready-to-buy users. Test and see what works best for your campaigns.
This will require you to edit code or use Google Tag Manager (GTM). You can also integrate Facebook Pixel or Meta Pixel with the Google Ads API by using custom HTML. These additional scripts will allow you to align paid ads campaigns and acquire more detailed metrics.
Optimize Your Landing Page
Your Google Ads could be perfect, but if the landing page doesn't address the right customer search intent, offer the right design, or fails to convert, then your campaign won't be a success.
Use A/B Testing
Once you figure out how to set up Google Ads conversion tracking in its most basic form, the next step is to activate enhanced conversions and start A/B testing to figure out the most effective ads, keywords, bidding strategies, and more. Remember to not only measure conversions but to measure ROAS performance. That will ensure that you not only get the best performance overall but get the best performance relative to ad spend.
Conclusion
Shopify Google Ads are a great way to not only increase traffic to your Shopify store but to target the right leads and skyrocket sales. However, you'll have to use best practices highlighted in our Google Ads tutorial including using a/b testing with conversion tracking, picking the right attribution model, and integrating other channel apps like Facebook to align your entire campaign funnel.
If you need help skyrocketing sales with Google Ads, XYZ Advantage offers expert performance digital marketers to help you boost conversions without increasing ad spend. Click here to set up a free consultation.